Elevii și profesorii din România vor avea la dispoziție în curând o platformă educațională online unde vor putea să învețe despre propagandă: Mind over Media România.
Propaganda e pretutindeni. Tu știi să o recunoști?
Cu toții suntem expuși la forme diverse și complexe de propagandă – atât benefice, cât și nocive – în fiecare zi, în spațiul public și în comunitățile în care trăim.
În mediul online, atunci când utilizăm telefoanele inteligente, tabletele sau laptopurile ar fi bine să luăm decizii informate și echilibrate înainte să distribuim mesaje cu potențial propagandistic. Dar înainte de toate, trebuie să fim capabili să recunoaștem propaganda.
De ce discutăm despre propagandă în contextul educațional?
În acest context, competențele media și gândirea critică ar trebui să fie repere importante în procesul educațional. De aceea Mediawise Society va pune la dispoziția profesorilor o platformă online de învățare despre propaganda contemporană adaptată contextului românesc – cu exemple din divertisment, publicitate, știri și social media.
Mind Over Media România face parte dintr-un proiect european amplu ce se desfășoară în perioada ianuarie-decembrie 2018 în Belgia, Polonia, Franța, Finlanda, România și Croația.
Proiectul își propune să dezvolte o rețea europeană de profesori și experți în domeniul educației media și să construiască o platformă digitală multilingvă cu conținut generat de utilizatori (de tip crowdsourcing). Cu ajutorul acestui site, utilizatorii învață să recunoască și să evalueze exemple de propaganda, să interpreteze mesaje și să aprecieze impactul acestora. Ei pot să navigheze și să selecteze exemplele deja existente pe platformă sau să publice propriile lor exemple. În sprijinul acestor activități interactive, proiectul include și resurse educaționale, seminarii și webinarii pentru profesori, bibliotecari și experți media.
Proiectul este finanțat de Comisia Europeană prin programul DG Connect și este coordonat de Evens Foundation.
Platforma va fi disponibilă în curând pe www.mindovermedia.ro.
Detalii despre proiecte de educație media găsiți la www.mediawise.ro.
Propaganda este o formă de persuasiune care încearcă să influențeze emoțiile, atitudinea, opiniile și acțiunile unui grup țintă în scop ideologic, politic sau comercial prin transmiterea controlată de mesaje partizane (bazate sau nu pe informații factuale) via mass-media și alte mijloace media directe.

                                                                                                                                             – Richard Alan Nelson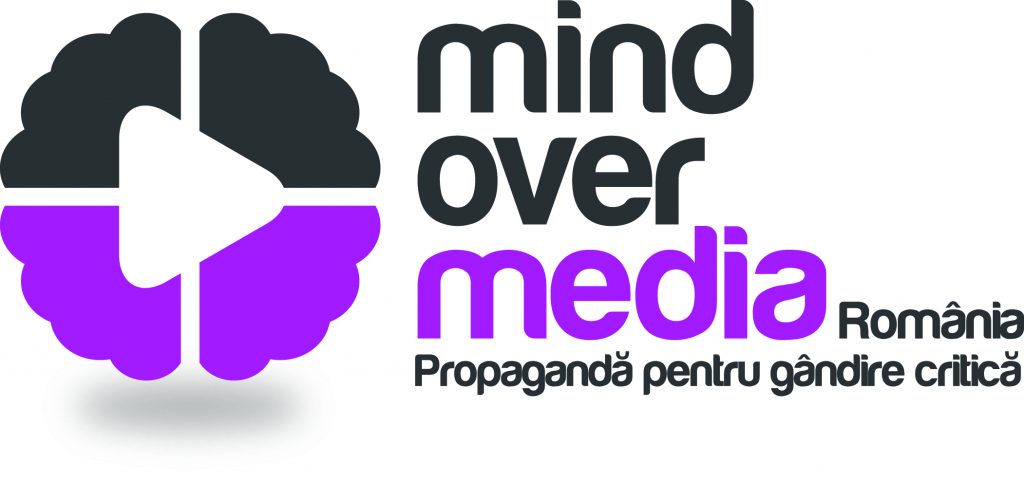 Propaganda is all around us. Do you know how to recognize it?
In January 2018 a consortium of 7 EU partners from Belgium, Poland, France, Finland, Romania and Croatia launched a year-long international project to teach and learn about contemporary propaganda as inspired by the ever-changing world of news, entertainment, advertising, and social media.
Students and teachers in every country in Europe and all around the world get exposure to many forms of increasingly sophisticated and potentially beneficial and harmful propaganda through their mobiles, tablets and laptops and in public spaces in their neighborhoods and communities. They make wise and well-informed decisions in choosing which propaganda to share with their social networks. In formal and informal contexts, they benefit from opportunities to engage deeply in conversations about contemporary social, political and cultural issues and topics, analyzing the special features of new forms of propaganda, including memes, viral media, and content marketing that we now experience through online social networks. People access meaningful critique of propaganda through mass media, including on television and in newspapers and magazines.
Educators at all levels include the study of contemporary propaganda in the language, social studies and science curriculum because they understand the importance of preparing students for 21st century citizenship, building competencies and life skills that prepare students to be fully engaged in robust dialogue and deliberation of controversial issues of public concern.
High levels of public apathy and disengagement are combining with growing political polarization in ways that challenge the future of democracy in Europe and around the world. Concerns about terrorism, migration/immigration, Islamophobia, radicalization, and populist and extremist forms of nationalism grow larger with each passing month.
Educators want to address these concerns but need ideas, lesson plans and digital education resources and tools that help them support the development of learners' critical thinking skills in ways that promote tolerance, increase intellectual curiosity, and build appreciation of diverse perspectives and interpretations.
For these reasons we created "Mind over Media in EU". This project aims at developing a European network of educators and professionals and to create an educational multilingual (7 EU languages + English) crowdsourced online platform Mind over Media. Thanks to the platform, its users learn how to recognize propaganda, rate examples, interpret their messages and assess their impact, browse and sort examples uploaded on the site and upload and share examples from their communities. The platform actions will be accompanied by sets of contextualized educational resources and online and offline workshops and seminars for teachers, librarians and media leaders.
The project is developed by the Evens Foundation in cooperation with the Association for Communication and Media Culture (Croatia), Center for Citizenship Education (Poland), Finnish Society on Media Education (Finland), IMEC / Mediawijs (Belgium), Mediawise Society (Romania), and Media Maker / Citizen Press (France).
The scientific supervisor of the project is Prof. Renee Hobbs from the Media Education Lab at the University of Rhode Island's Harrington School of Communication and Media who is the creator of Mind over Media methodology and platform.
Check the news about the project here
Mind over Media is a Media Literacy for All pilot project funded by DG Connect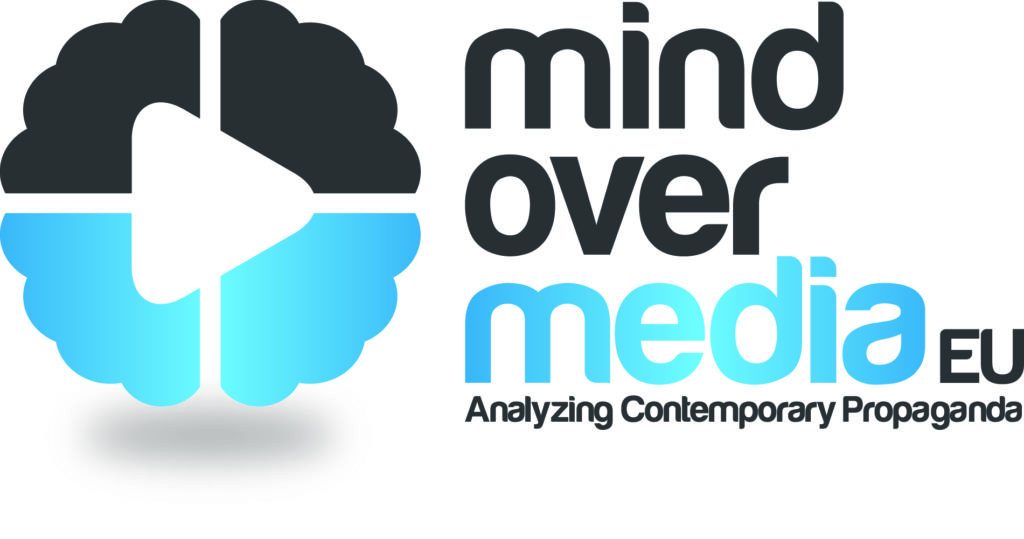 Project co-financed by European Commission Directorate-General for Communications Networks, Content and Technology as part of the Pilot Project – Media Literacy For All Grant agreement no LC-00644630.